well, i won't say that my decorating is complete, but my unpacking is. i am quite pleased with how everything turned out, but there are some things that need tweaking. without further ado...
the transformation that took place in the bathroom may not be as obvious since the major pieces (crunked cabinet, sink, vanity, light) have all remained. however, the shower rod, the shower head (which was non-existant earlier), and general bathroom things were brought in to spiff the place up. also, there is a new doorknob that appropriately locks from the inside. now, back out to the kitchen.
alright, much improved, i think. i decided to decorate with a utilitarian bent since, really, i don't have room to store all these things in cabinets or my one, (count it) one, drawer. this is not the cone's final resting place, but it's currently marking the stool that might as well just be a sign that reads, "too short to live." (golden girls reference, i listened to the dvd while i worked today.)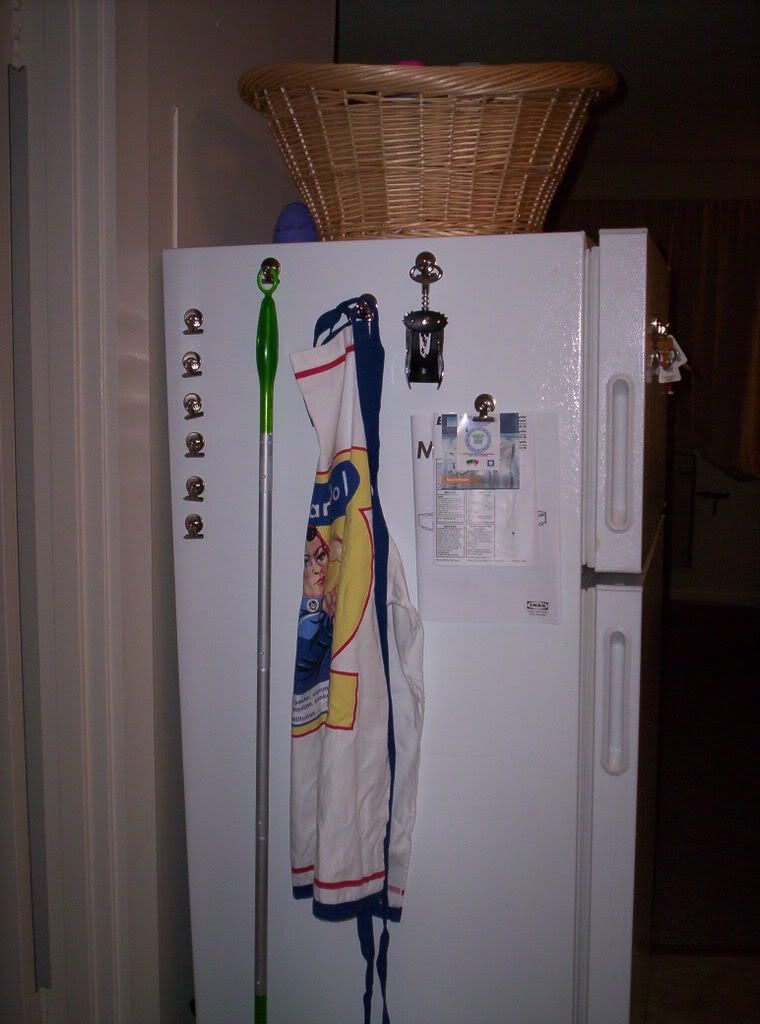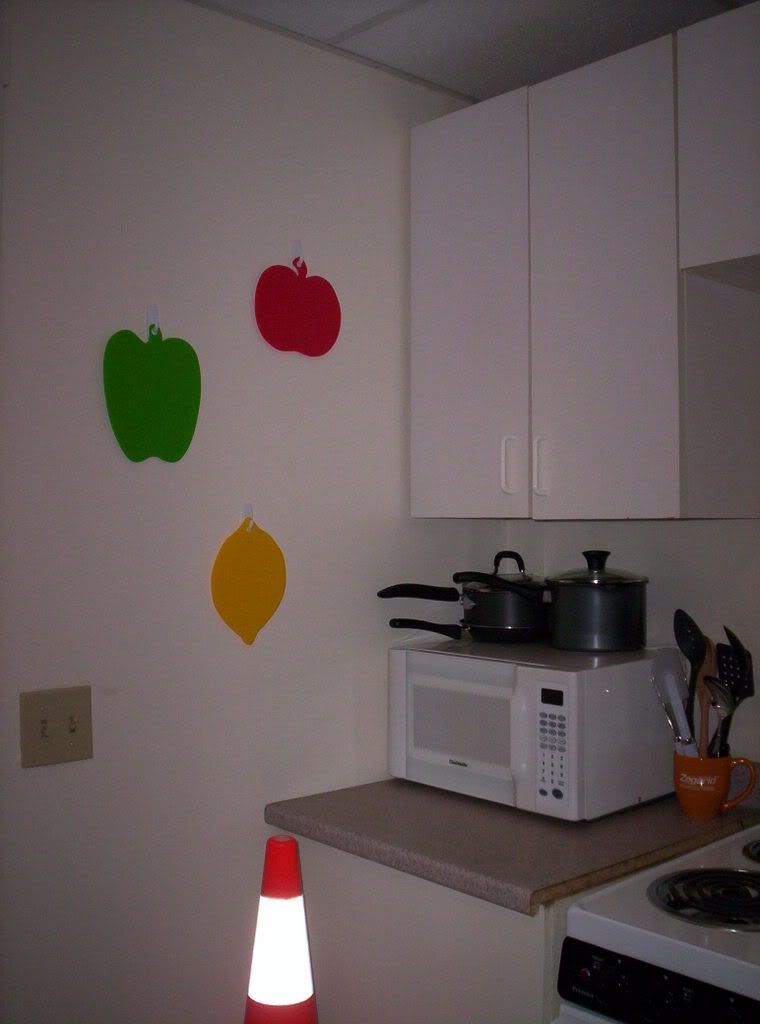 these two pics show off my use-every-possible-surface-for-storage mentality. challenge: can you find the cutting boards?
this is my bed. surprise, i know. you can also see my solution to the lack of room for a bedside table b/c of my underbed storage drawers. to the left is one of my personal favorite perks to the room: my improvised vanity. i'm thinking about adding nails for bracelets in clusters around the top. let me know what you think.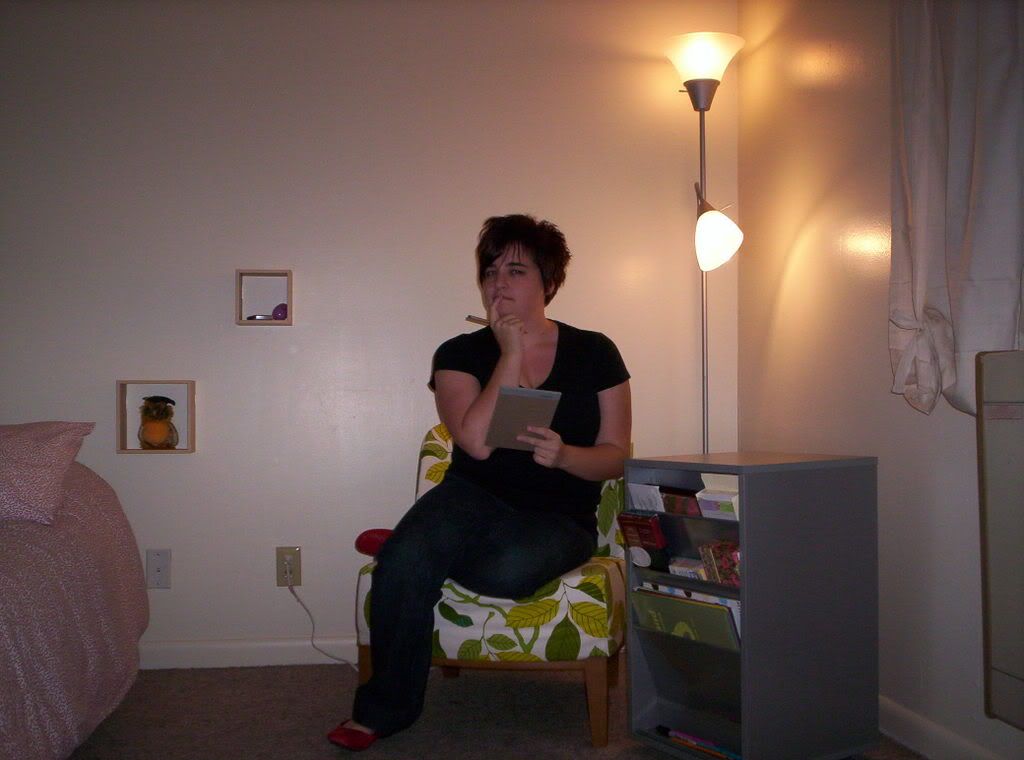 okay, so this is a favorite too, but just wait you're going to love it in a minute. this is my reading/writing area. hot chair. nice lighting. and the capper: a rotating cabinet that houses my stationery bits around back. shown here in the rotated position, this cabinet will allow me to communicate across these united states with relative ease. if you want to see me in this position, write to me. you know the address and if you don't, just ask.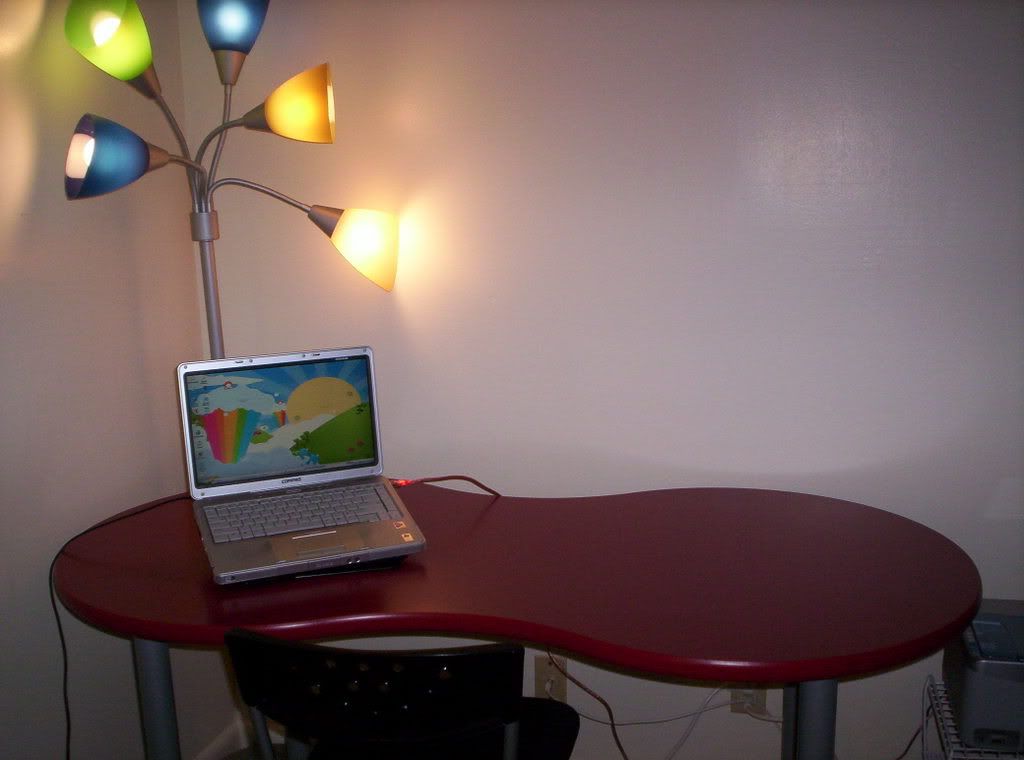 red peanut-shaped desk. i don't know what more you want me to say. it's hot. this lamp casts an oldly yellow glow if it is relied on as the only lightsource. it's this odd yellow glow under which i now sit. can you picture it? :)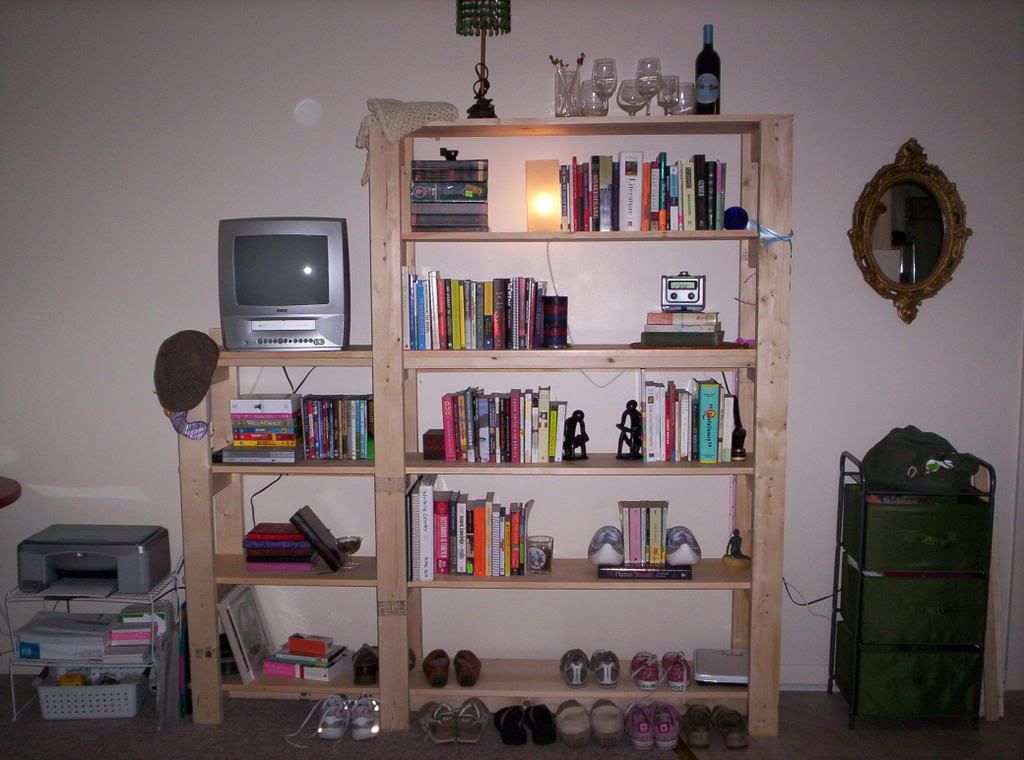 continuing our leftward spiral, we come to THE BOOKSHELF. i hesitate to call it a favorite or say it's hot because i've done both at least twice already, but you know i mean them both again on this piece. i mean, just look at it. if i were a piece of furniture, i'd either be the mandal, the crazy whack chair, the peanut-shaped desk or this bookshelf. placement of books/objects is still subject to change; the books are in no particular order and you know how i feel about that. to the left of the shelf is the sequel to my vanity. this vanity is complete with scarves in the top drawer and sunglasses on a ribbon near the top shelf. and i'm not sure if you can tell, but the laminate has been tacked down with some lovely white shoe molding. challenge: can you guess which shoes i am wearing right now?
i close with this picture because i believe it gives a more accurate perspective than the pictures that i have to this point given you in which none of my "living spaces" have overlapped. in this one shot you can see the bookshelf, the kitchen, the bathroom door and my bed. you can also see that my refrigerator is naked. so, to you who have asked what you could send me, the answer is magnets. they are small, flat even, and i can't do much else with the surface of the fridge.
are you feeling optimistical about maine now? i think i am.