i made some pretty bangin' cupcakes today and thought you guys would appreciate them.
they are dark chocolate fudge cupcakes with icing that has the slightest hint of mint. and as you can see, they are gorgeous.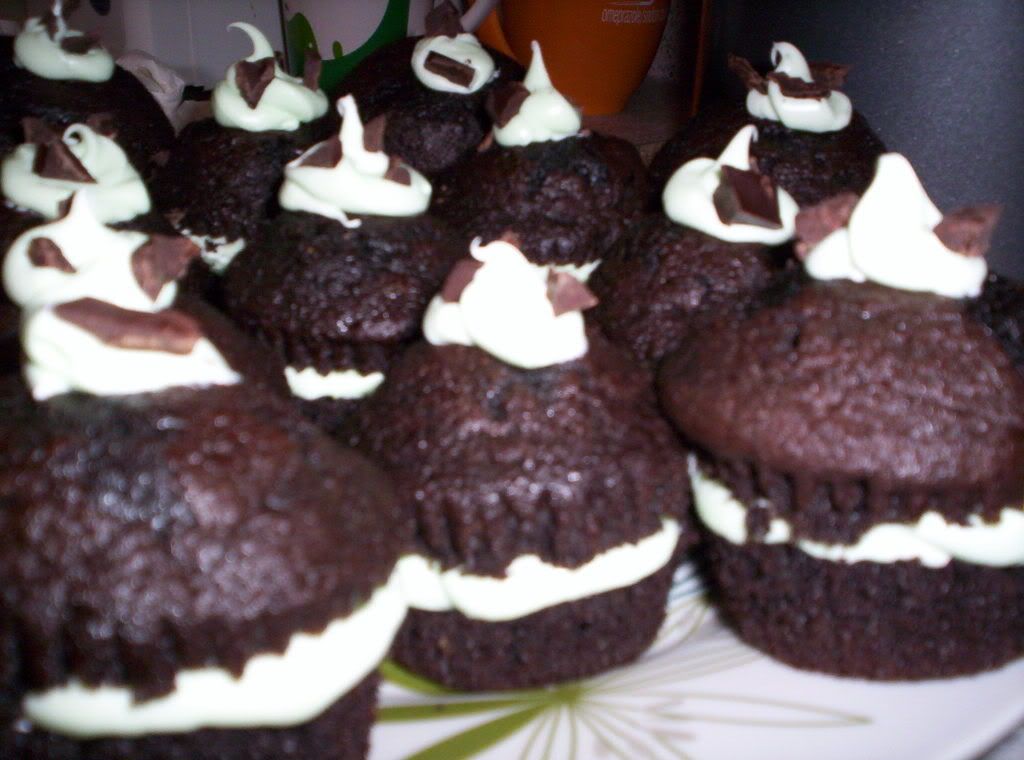 i'm taking them to a dinner party tonight. i know i have the presentation points, but i'm worried the do-it-myself icing will remind the others of toothpaste. we'll see!