these are early morning snow pictures. it's certainly much deeper now, but it's been dark for a while now. no recent pictures. i'll take more tomorrow and try to make them more fun. :)
the view from my apartment window at 7am:
the walk in at 8am: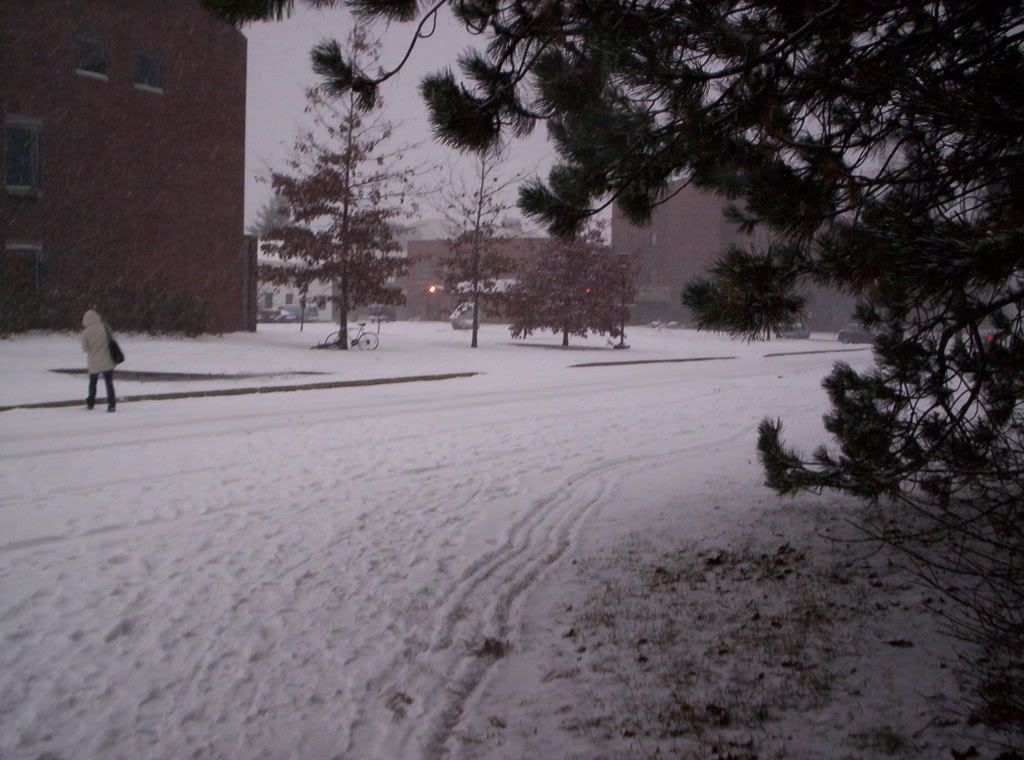 my car, after only being on campus for a few hours: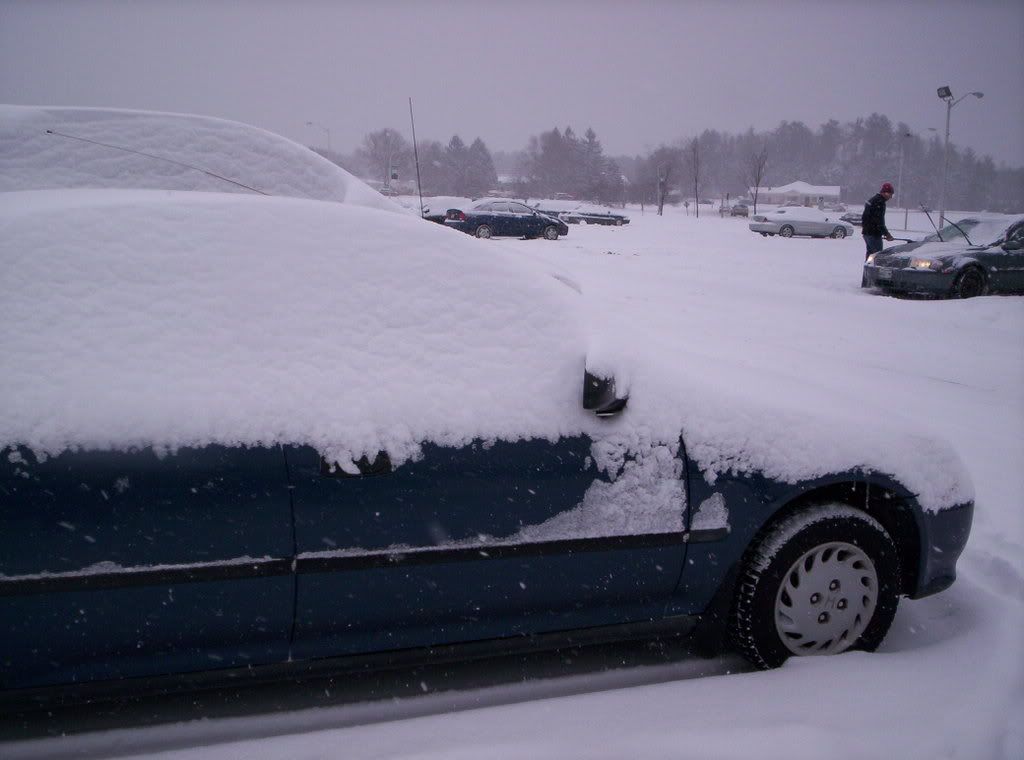 of course, i took awkward pictures of other people, but none of them are good. didn't take any of myself, but i'll work on that.
from school, i had to go down the street to talk to laurie and amy about stuculty stuff. my car got stuck in her driveway and we definitely had to shovel it out. that was kind of ridiculous. also, matt started calling me 'virginia' today because I wanted pictures of the snow. i've decided that i'm going to walk to school from now on, unless it's raining b/c there is nothing that i hate more than rain. finally, and then i must get back to carla-land, there are a few guys on in the college park parking lot playing beer pong. i think they are pretty excited to not have school tomorrow. it's not a done deal yet, but i think we can all see it coming.
i'll keep you posted on snow news.
oh, and my students said that the winter will continue through the spring semester. like, all the way through. one girl said it snowed on her birthday in may.
it's going to be one hell of a winter.